Part 6
Being alone in your grief is okay too.  Do whatever you have to do.  Keith is more like that.  He is a man.  He feels things differently.  I think that men tend to bottle things up inside them.  Well, I am already proving that because Mottel has been gone many, many years now, and yet since I have been writing books about cats and often mentioning our own experiences with our own cats, it is surprising to me just how much he has grieved silently.
I remember when my own mother passed away.  My daughter and I had only just returned home on public transport from visiting her in the hospital not 3 hours earlier.  I can still see my daughter climbing all over her bed as she was still crawling then.  My mother was ecstatic at the time – praising her and loving her as only a grandmother can.  When we left, she was full of smiles and hugs – who would have thought that that would be the last time I would set eyes on her again to give me such encouragement?
That was around 2pm.  By the time we visited and then we left and caught a bus and a train home, it was 5pm upon reaching our front door.  It can't have been more than 25 minutes when my motherinlaw called me over to answer the phone – we at the time having just moved into a new home and we didn't have all the modern things of society installed into it yet.  And on the other end of the phone was my brother saying to me, "Mum's gone Debbie." "Gone?  Gone where?  We have just left her."  "She's gone Debbie.  She's dead!"
Well, what a huge shock that was.
I was only 24 at the time – who loses their mother at 24 years of age?  Even today when I am now in my 66th year, I think about her and I break down sometimes.
Grief shared through losing a pet can be just as devastating.  It has been for my Keith I realise now.  Well, how many more people out there in the world still feel the same over their lost pets.
There is something very powerful in grief.  You can be sitting quietly not thinking about anything in particular, only to break down with a sudden memory that is precious to you of something you did together.
Thanks for reading my blog.
Please comment below and share my link.
Click here for your Audio link to this blog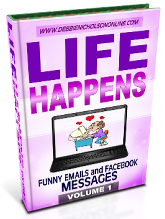 Life Happens Volume 1 A Collection of Funny Emails and Facebook Messages Dating From The 1980s To 2012
Our Favourite Links
Cathy's Well Groomed Site

Debbie's Other Blog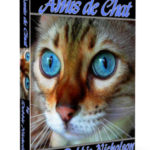 New Product Launch